Jennifer J. Schiller, PhD, F(ACHI)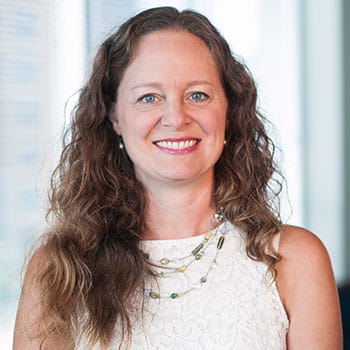 Jennifer J. Schiller, PhD, F(ACHI)
Sr. Director, Histocompatibility & Immunogenetics
Senior Director, Histocompatibility & Immunogenetics
Versiti Blood Center of Wisconsin
Associate Clinical Professor of Surgery – Transplant Surgery
Medical College of Wisconsin
Education and Training
Postdoctoral Fellow, Infectious Diseases Research
Eli Lilly and Company
Postdoctoral Fellow, Molecular Virology and Biochemistry
University of Wisconsin-Madison
Ph.D., Microbiology and Immunology
Loyola University Chicago
Bachelor of Arts, Biology
Ripon College
Clinical Certifications
Fellow, American College of Histocompatibility & Immunogenetics
Diplomate, American Board of Histocompatibility & Immunogenetics
Certified Laboratory Director in Histocompatibility & Transplant Monitoring, New York State Department of Health
The dynamics of HLA alloimmunization
Allogeneic hematopoietic stem cell transplantation
Natural killer cell immunobiology
Schiller, JJ. 2023 CLSI MM09 Human Genetic and Genomic Testing Using Traditional and High-Throughput Nucleic Acid Sequencing Methods, 3rd Edition. Co-author of the HLA Sequencing section 4.3 of this CLSI publication.
Colvin ZA, Schiller J, Tsaih S-W, Sharma R, Grace RF, McIntosh JJ and Curtis B. HLA antibodies in fetal and neonatal alloimmune thrombocytopenia. Transfusion 2023: 1-9. https://doi.org/10.1111/trf.17342
Hod-Dvorai R, Schiller JJ, Riddick MC, Gallay B. Identification of a DRB1*04:07-DRB4*01:03:01:02N haplotype in a native American individual. HLA. 2022;1-5.
Eriksen, C, Zimmerman MA, Schiller J, Hogan J, Selim M, Kim J, Telega G, Vitola B, Hong JC. 2020. The short-term impact of early diagnosis and aggressive management of antibody-mediated rejection in children following orthotopic liver transplantation. Transplantation (under review).
Zimmerman MA, Kim J, Schiller J, Fojut L, Yee J, Hong JC. 2020. Natural killer cells dysfunction exacerbates hepatic ischemia-reperfusion injury. J Surg Res (under review).
Zimmerman MA, Schiller J, Kim J, Hong JC. 2020. Management of renal failure in the liver transplant recipient. Current Transplantation Reports (under revision).
Michael Zimmerman, Alicia Martin, Jennifer Yee, Jennifer Schiller, Johnny Hong. 2017. Natural killer T cells in liver ischemia-reperfusion injury. J Clin Med. April 1;6(4). pii E41.
Zimmerman MA, Schiller J, Kim J, Martin A, Selim M, Nydam TL, Cronin D, Hong JC. 2016. Pathologic sequelae of allosensitization in liver transplantation. J. Surg. Res. 200(1):195-9.
Johnson CP, Schiller JJ, Zhu YR, Hariharan S, Roza AM, Cronin DC, Shames BD, Ellis TM. 2016. Renal transplantation with final allocation based on the virtual crossmatch. Am J Transplant. 16(5):1503-15.
Jennifer J. Schiller, Kathleen A. Hopp, Bradley C. Pietz, David P. Bick, Eduardo C. Lau and Thomas M. Ellis. 2013. A simplified method for screening siblings for HLA identity using short tandem repeat (STR) polymorphisms. Human Immunol 74:562-566.
Thomas M. Ellis, Jennifer J. Schiller, Allan M. Roza, David C. Cronin, Brian D. Shames and Christopher P. Johnson. 2012. Diagnostic accuracy of solid phase HLA antibody assays for prediction of crossmatch strength. Human Immunol. 73:706-10.
J. J. Schiller, S. M. Gaba, T. R. Hasse, T. L. Fisher, and T. M. Ellis. 2011. A novel HLA allele derived from a likely DRB1/DRB3 gene conversion event: HLA-DRB3*01:15. Tissue Antigens 78:405-407.
Matthew F. Cusick, Jennifer J. Schiller, Joan C. Gill and David D. Eckels. 2011. Hepatitis C Virus induces regulatory T cells by naturally occurring viral variants to suppress T cell responses. Clinical and Developmental Immunology, vol. 2011, Article ID 806061, 15 pages, 2011. doi:10.1155/2011/806061.
Shuping Wang, Rico Buchli, Jennifer Schiller, Jianen Gao, Rodney S. VanGundy, William H. Hildebrand and David D. Eckels. 2010. Natural epitope variants of the hepatitis C virus impair T lymphocyte activity. World J. Gastroenterol., 16(6): 1953-69.
Matthew W. Klinker, Jennifer J. Schiller, Victoria L. Magnuson, Tao Wang, Joel Basken, Kerry Veth, Kaela I. Pearce, Leena Kinnunen, Valma Harjutsalo, Xujing Wang, Jaakko Tuomilehto, Cinzia Sarti, Soumitra Ghosh. 2010. Single-nucleotide polymorphisms in the IL2RA gene are associated with age at diagnosis in late-onset Finnish type 1 diabetes subjects. Immunogenetics 62(2):101-7.
K. Nolan, J. Schiller, S. Ghosh and V. Magnuson. 2006. Identification of a novel HLA-DQB1 allele, DQB1*060403, by sequence-based typing. Tissue Antigens 68:456-457.
Sun-Wei Guo, Victoria Magnuson, Jennifer J. Schiller, Xujing Wang, Yan Wu and Soumitra Ghosh. 2006. Meta-analysis of vitamin D receptor polymorphisms and type 1 diabetes: a HuGE review of genetic association studies. Am J Epidemiol 164(8):711-724.
Stephen J. Zoog, Jennifer J. Schiller, Justin A. Wetter, Nor Chejanovsky and Paul D. Friesen. 2002. Baculovirus apoptotic suppressor P49 is a substrate inhibitor of initiator caspases resistant to P35 in vivo. EMBO J 21(19):5130-5140.
Susan C. Baker, Amornrat Kanjanahaluethai, Nathan M. Sherer, David D. Axtell, and Jennifer J. Schiller. 2001. Exploiting DNA immunization to generate polyclonal antisera to coronavirus replicase proteins. In: Ehud Lavi et al. (Eds.), The Nidoviruses (Coronaviruses and Arteriviruses), Kluwer Academic/Plenum Publishers, pp. 283-289.
Stephanie T. Shi, Jennifer J. Schiller, Amornrat Kanjanahaluethai, Susan C. Baker, Jon-Wong Oh, and Michael M.C. Lai. 1999. Colocalization and membrane association of murine hepatitis virus gene 1 products and de novo synthesized viral RNA in infected cells. J Virol 73:5957-69.
Jennifer J. Schiller, Amornrat Kanjanahaluethai and Susan C. Baker. 1998. Processing of the coronavirus MHV-JHM polymerase polyprotein: Identification of precursors and proteolytic products spanning 400 kilodaltons of ORF1a. Virology 242:288-302.
Jennifer J. Schiller and Susan C. Baker. 1998. Maturation of the polymerase polyprotein of the coronavirus MHV strain JHM involves a cascade of proteolytic processing events. Adv Exp Med Biol 440:135-9.
Jennifer J. Schiller and Susan C. Baker. 1998. Coronavirus papain-like endopeptidases. In: Alan J. Barrett, Neil Rawlings and J. Frederick Woessner, Jr. (Eds.), Handbook of Proteolytic Enzymes, Academic Press, pp. 681-3.
Hong-Qiang Gao, Jennifer J. Schiller and Susan C. Baker. 1996. Identification of the polymerase polyprotein products p72 and p65 of the murine coronavirus MHV-JHM. Virus Res 45:101-9.
Abstracts and Invited Presentations
David Dinauer, Jennifer Schiller, James Nytes, Dina Berchanskiy, Rita Glumm, Susan Gaba, Michael Janasik, Chad Hudson, Lisa Eidenschink Brodersen, Wayne Fritschle and Matthew Anderson. A novel multi-analytic clinical diagnostic assay to detect HLA loss of heterozygosity in post-hematopoietic cell transplant relapse patients. The 64th ASH Annual Meeting and Exposition. Dec. 10-13, 2022. New Orleans, LA.
Zachary Colvin, Jennifer Schiller, Shirng-Wern Tsaih, Jennifer McIntosh, Ruchika Sharma, Rachael Grace and Brian Curtis. The role of HLA antibodies in suspected fetal and neonatal alloimmune thrombocytopenia (FNAIT) cases. 42nd Annual Pregnancy Meeting, Society fo Maternal-Fetal Medicine. Jan 31 – Feb 5, 2022.
Jennifer J. Schiller, J Nytes, D Berchanskiy, D Dinauer, MC Janasik, SM Gadalla, S Spellman and MW Anderson. Detection of HLA Loss of Heterozygosity by an MHC Targeted STR Assay. Presentation at the 2021 TCT Transplantation & Cellular Therapy Meetings of ASTCT and CIBMTR. February 8-12, 2021. (Virtual meeting)
Jennifer J. Schiller, Calvin Eriksen, Michael A. Zimmerman, and Johnny C. Hong. Antibody-Mediated Rejection Following Orthotopic Liver Transplant: A Single Center Experience. ASHI/BANFF Joint Scientific Meeting. September 23-27, 2019. Pittsburgh, PA.
Jennifer Schiller. Next Generation Sequencing Technology Applied to Clinical HLA Genotyping: Benefits for HCT Donor Selection. Invited speaker at the CareForum 2019: The WellSky User Conference. September 9-11, 2019. Kansas City, MO.