2022 Immunology Symposium
This annual event brings together prominent researchers presenting current research in the field of immunology.
Highlighting Jack Gorski's Contributions to Versiti Blood Research Institute and Beyond
15th Annual Immunology Symposium
Date: October 20, 2022
Attend symposium virtually.
Blood Research Institute
8733 W. Watertown Plank Rd.
Milwaukee, WI 53226
Mark your calendars - Registration is free!
Additional Resources
Brian R. Curtis, PhD, MS, D(ABMLI), MT(ASCP)SBB
Versiti Diagnostic Labs
Presentation
Jack's Contributions to Versiti Diagnostic Labs
David A. Margolis, MD
Medical College of Wisconsin, Children's Wisconsin
Presentation
Thank You, Jack Gorski!
Matthew Anderson, MD, PhD
Versiti Diagnostic Labs
Presentation
HLA "Matching" in the Genomics Era: From Antigens to Alleles to the MHC
Andrea Ferrante, MD, MBA
Eli Lilly & Co., Lilly Biotechnology Center
Presentation
The Unfolding of a Story About Folding: How Understanding HLA Class II-Restricted Epitope Selection Has Been Impacting Drug Discovery
Elena Naumova, PhD
Tufts University
Presentation
TCRs Complexity, Fractality, and Universality
Dr. Gilbert C. White II Endowed Faculty Chair, Senior Investigator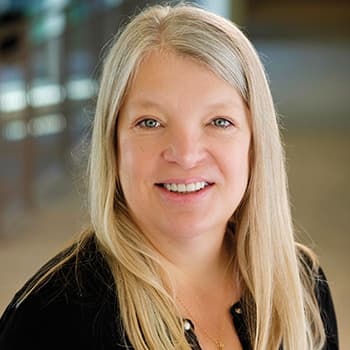 Immunology in the form of immunohematology was a key component of the activity of the early "Milwaukee Blood Center," which eventually became Versiti. The discovery of the role of human leukocyte antigens (HLA) on platelets in transfusion led to HLA typing to match platelet donors. This led to Versiti Blood Center being selected as the national depository for rare bone marrow donor types, which evolved into the National Marrow Donor program. In 1979, Versiti Blood Center investigators discovered a new HLA histocompatibility system, now known as HLA-DQ. With its expertise in HLA, Versiti Blood Center was able to facilitate the first unrelated bone marrow transplant in 1981. It was an early adopter of T- cell typing and was one of the first institutions in the U.S. to implement molecular genetic-based HLA typing. Today's Versiti continues to provide expanded HLA typing using high-throughput DNA sequencing.
Immunologists at the BRI currently conduct cutting-edge research in cancer, infectious disease and autoimmunity. Investigators are developing new methods for eradicating cancer by using novel immunotherapies. In infectious disease, the work by BRI immunologists studying how the immune system recognizes and responds to viruses is opening new avenues for the treatment and prevention of viral infections. Studies in autoimmunity include how B and T lymphocytes contribute to and regulate autoimmunity.
The immunology community at BRI/MCW is well organized and in addition to the yearly Immunology Symposium, now in its 14th year, offers a variety of training opportunities. These include both pre-doctoral graduate courses and advanced training in clinical immunology. The immunology faculty also facilitate a weekly journal club, a weekly work-in-progress and a yearly internal conference/retreat.
The strength of and leading role of Immunology on the Medical College campus has led to the founding of the Center for Immunology, which is dedicated to helping translate our understanding of basic research to problems faced by Medical College physicians.