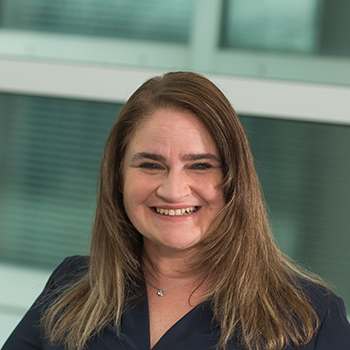 Lexie Pieper joined Versiti in December 2021 as the organization's chief quality officer and the executive leadership liaison to the Versiti Board of Directors' Audit & Compliance Committee. At Versiti, she provides leadership and is responsible for managing all quality management, quality assurance, regulatory compliance, regulatory affairs, environmental health and safety (EH&S), and healthcare technology management (HTM) activities across Versiti sites, service lines, and affiliates. She is passionate about leading and managing professionals to achieve Versiti's mission as blood health innovators who enhance lives through discovery, diagnosis and treatment.
Lexie is a patient-focused, transformational healthcare executive with breadth and depth of quality and regulatory leadership experience. Prior to joining Versiti, Lexie held positions of increasing responsibility in various organizational models, saving lives through pharma, diagnostics, medical devices, biobanking, and cell and gene therapy. She worked in a range of organizations from start-ups to multi-nationals, including Roche, Thermo Fisher Scientific, Celularity (a spin-off of Celgene) and Taysha Gene Therapies. Lexie has global experience with roles beyond quality and regulatory, including R&D, operations, process development, complaints, and quality control.
Lexie was born in Philadelphia and raised in New Jersey near New York City. She earned her degree from Worcester Polytechnic Institute in Massachusetts. Lexie recently relocated to Fox Point, WI, from the East Coast. She has two grown children, Tyler and Sarah, who are busy as interior and fashion designers in the Boston and NYC areas. When not working and settling into Midwest life, Lexie enjoys traveling, hosting visitors, home renovations, going to the theater and spoiling her dogs.